Giving you training, experience, coaching, mentoring and the opportunity to grow your business network.
Our focus is on our people.
Both Directors had the good fortune to join strong graduate programmes and were given many opportunities to grow – via role rotations, education, coaching and mentoring.
Consequently, we strive to place our employees with clients where we know they will grow.
We provide a learning pathway to ensure our employees are qualified to a gold standard, giving them a competitive edge to further their career.
We create a programme of webinars and events over the three years.
Our employees are personally mentored by the Directors, who have performed or been accountable for most roles our employees will be assigned to, and their experience and support delivers success for both employees and our clients.
What we look for:
Talented and motivated graduates :
With a minimum 2:1 degree in Finance/ Maths/ Accountancy/ Economics or similar discipline.
With up to two years' prior experience in a working environment.
Legally authorised to work in the United Kingdom (and Ireland for our Dublin-based candidates) on a full-time basis.
Hands-on Industry experience
A three year talent programme involving placement(s) within major financial organisations in the City of London, regional locations, and Dublin (for our Ireland-based employees).
Bespoke training
Bespoke training tailored to support you in your first client role.
Foundation training
A week-long training foundation offsite covering the major aspects of banking and finance, coupled with workplace skills to support you in succeeding with our clients.
Three year learning pathway
We provide relevant and targeted education both before graduates begin their placements and over their three years with us, involving a mix of in-house, client and academic training.
On and off-site coaching
A coaching and mentoring framework to support you throughout your client assignment(s).
Competitive salary
A competitive salary with Y2 and Y3 raises, including a benefit allowance for private medical insurance.
Introduction to our training process
Our Graduate Learning Pathway
YOUR JOURNEY STARTS HERE
The graduate programme begins with your first client placement. Once you have settled into your new role, you will begin the journey of gaining professional qualifications.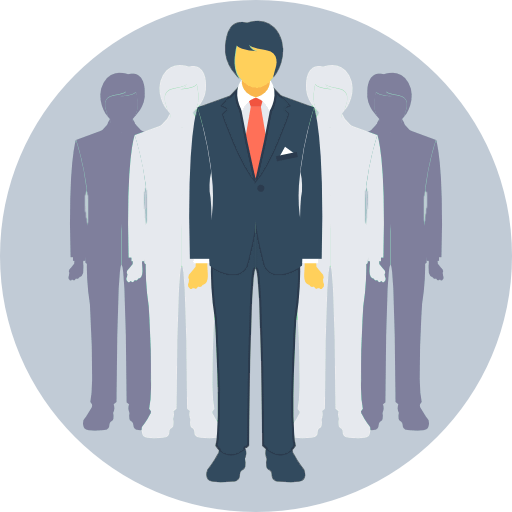 This course covers the basics of finance, ethics and investment roles, providing a clear understanding of the global investment industry.
This course provides an understanding of the regulations and legislation applicable to financial markets and the conduct of UK invesment business in the United Kingdom
IN-HOUSE FOUNDATION MODULE
Week-long residential course covering
all elements of the financial sector,
along with soft skills and team building.
**requires ten new employees to run each offsite**
A comprehensive course covering all aspects of financial operations products, processes, risks and controls. This provides an understanding of the backbone of the financial sector.
Building on your on-the-job experience and understanding of the financial sector, this course gives you the tools to deliver financial projects. All aspects of project management are covered, including the lifecycle (initiation, analysis, build, test, implementation, benefits realisation) and all supporting competencies (prioritisation, risks and issues, governance, planning, reporting and financials)
Compliance Insights
Our Compliance Insights webinar videos can be accessed here (note: password required – if you would like access to our insight series please contact us)
SMCR Bootcamp
Our training partner, Meta Financial Education, has launched an SMCR Bootcamp which can be accessed here.
Finance Fundamentals and Market Insights
A series of practical and insightful webinar training sessions designed to get to the core of what you really need to know which can be accessed here.
2019 Regulatory Outlook
A regulatory look forward to 2019 and the impact to Financial Services which can be accessed here.
Achieving Success Lecture Series
Coming up: Tuesday 17th March 6.00PM - 9.00PM
Pip Hare – Professional Ocean Sailor and Vendee Globe Round-the-World Yacht Race competitor
Pip is a professional sailor who specialises in single-handed ocean racing. Over the past 12 years Pip has been competing regularly at International level, racing single or double handed on extreme performance yachts. Pip has sailed across the Atlantic 14 times, seven times single-handed. In 2013 Pip became the first British sailor to ever finish the highly competitive mini-transat race twice and in 2017 she teamed up with Fell runner Charles Hill to set a world first in Endurance racing by taking on the Three Peaks Yacht Race as a double handed team.
Later this year, on Sunday 8th November, Pip will embark on the ultimate challenge in offshore racing by competing in the 9th Vendee Globe Race – she will sail a 60ft race boat, non-stop around the world, single-handed. Pip will discuss what it takes to succeed at solo ocean racing and how she has used the past twelve years to drive her towards the ultimate goal of competing in the race.
Achieving Success Lecture Series: Our past presenters….
Tony Parsons
Professional Landscape and Portrait Artist
Nick Inge
Director, iTrust Assurance Ltd
Mandy Clark
Emmy-nominated Journalist
Dr Shehan Hettiaratchy
Trauma lead and lead surgeon
Phillip Bungey
COO Seven Investment Management
Romesh Ranganathan
Comedian
Andrew Shaw
Personal Trainer and Wellbeing Guru
Katie-George Dunlevy
Paralympic Gold Medallist
Warren Mailley-Smith
International Concert Pianist
Pip Hare
Professional Ocean Sailor
Tony Parsons Caricaturist Feb 2020
Romesh Ranganathan Feb 2019
Coming up: Risk in Financial Services - TBC
Faisal Sheikh – Head of Risk Managment.
Faisal is currently Managing Director, Head of Risk Management for UBS Wealth Management UK. He has extensive experience and knowledge in the fields of Risk Management, Internal Auditing across traditional 3 lines of defence in the financial services industry. He has career experience in over 30 countries across Europe, Asia, Africa and Americas. Faisal is a member of CISI Operational Risk Expert Panel and MSCI and an Associate of the Institute of Chartered Accountant of England & Wales.
Sussex vineyard and Bluebell steam Railway tour May '19
Soft-Skills Training – Time Management March '19
Great British Wine Tour April '18